Credit for creating the In My Mailbox feature goes to
The Story Siren
. You can find out more about it
here
.

This week I received lots of books from contests. That's really unusual for me because I never win anything. Really, I thought I might be cursed. But apparently, the curse is broken! Look below to see what I mean!

From contests: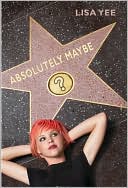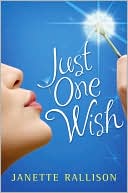 Absolutely Maybe by Lisa Yee (this is my second copy so do you think I should give away my ARC or just put it on a swap site?)
Just One Wish by Janette Rallison
Say The Word by Jeannine Garsee
Forever Princess by Meg Cabot
Envy by Anna Godbersen
Wondrous Strange by Lesley Livingston

From PaperBack Swap: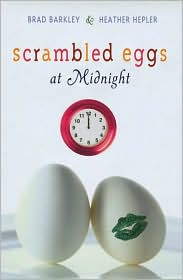 I'd Tell You I Love You, But Then I'd Have to Kill You by Ally Carter
Scrambled Eggs at Midnight by Brad Barkley & Heather Hepler



For review:



The Angel Experiment
School's Out Forever
Saving the World and Other Extreme Sports
The Final Warning
Max - all by James Patterson

Sorry about the lack of cover pics, I was too lazy to find some that didn't have that pesky "See Inside" banner. I hate those things.

Anyway, I'm excited to see what everyone else got! I usually get really jealous and have to drink a ton of Mountain Dew until I get so hyper that I forget about it. Healthy, right? Of course, the Mountain Dew binge occurs after I leave you all lovely comments saying how great your week was. See, at least I

attempt

(although, after this post it might be all in vain) to hide my burning envy.


DON'T FORGET TO ENTER MY CONTEST
HERE
!
I'm giving away a free SIGNED book so stop procrastinating or whatever lame reason you have for not entering and
GO ENTER NOW!
There's lots (6 to be exact but possibly more if you think of a way to get the word out about it that I didn't) of ways to earn extra entries to boost your chances of winning.