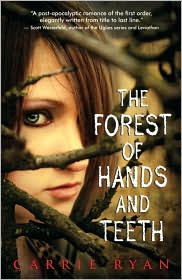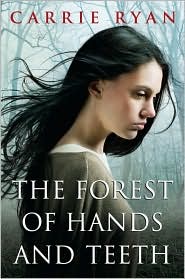 I was randomly browsing around amazon.com when I came across the cover for the paperback version (right) of The Forest of Hands and Teeth by Carrie Ryan. And let me say, I'm loving it. I think it beats the heck out of the hardback one. What's your opinion? Let me know in the comments!
You can read my review of FHT
here
and watch the book trailer
here
.